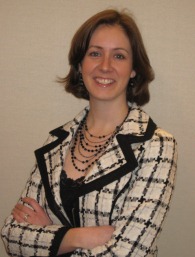 Gretchen Burch has extensive experience collaborating with collectors, museums and institutions to manage and maintain their art collections. She first learned the art of appraising at Sotheby's New York as a Specialist in the American Paintings, Drawings & Sculpture department. At Sotheby's, Gretchen participated in bi-annual sales of up to $87 million, handling a few of the country's finest collections including those of Jo Ann and Julian Ganz, the Art Institute of Chicago, Bank of America, and many others. During these years, she was not only mentored by some of the best minds in the field, from scholars to dealers to conservators, but also entrusted with the care of museum quality objects from artists such as Georgia O'Keeffe, Norman Rockwell, John Singer Sargent, and Edward Hopper.
In 2010, Gretchen moved to Chicago to join Leslie Hindman Auctioneers as a lead specialist in the Fine Arts department. Here Gretchen expanded her knowledge of the art market to include European Paintings, Impressionist & Modern Art, Post-War & Contemporary Art, and Fine Prints. While serving numerous private collectors, Gretchen also teamed with institutions such as the Bradley Family Foundation in Milwaukee, Wisconsin to consolidate works from their holdings from the Peg Bradley Collection and raise funds to benefit the Lynden Sculpture Garden.
Gretchen has also held roles at several notable museums, including the New-York Historical Society, the Dahesh Museum of Art, and the Brooklyn Museum, where she helped curate the exhibition Kindred Spirits: Asher B. Durand and the American Landscape.
Gretchen is a Certified Member of the prestigious Appraisers Association of America. She holds an M.A. in Art History from Rutgers University, with a Certificate in Curatorial Studies, and a B.A. in Mathematics and Art History from St. Olaf College, with distinction in both majors.